Uber in Punta Cana – what's new in 2022 and what to take care of when using Uber Select
Uber Punta Cana is only existing since 2020 and has undergone some important changes and improvements since then. While the beginning was dominated by very few drivers being available and an upset taxi association, those disputes have been settled and Uber can finally operate without any problems in the entire Punta Cana area. However, there are some information you should know before your trip as Uber in Punta Cana is working a bit differently than what you might be used to at home. Check out this full Uber Punta Cana guide to learn what you have to take care of when using Uber at the airport or when heading from your resort to any point in Punta Cana or the Dominican Republic.
If you're looking for an airport transfer, it is better to check out the article about Punta Canas' airport transfers before using Uber.
If you're interested in local options, you can also check out the public transport system in Punta Cana.
Preamble: a few words about Uber in Punta Cana and the history
Uber in Punta Cana is still pretty new. While in other parts of the Dominican Republic Uber is available already since 2016 (particularly in Santo Domingo), Uber in Punta Cana only started after the Covid-19 pandemic in August 2020. This, all of a sudden, broke the monopoly of the local taxi association, which has been dominating Punta Cana with overpriced fares of 50 USD (which is equaling the weekly (!) minimum wage for local employers) or more for quick 30-minute rides.
Obviously, the taxi association wanted to keep its monopoly. An open clash between Uber drivers and taxi drivers broke out in 2020. Taxi drivers were blocking Uber cars, refraining passengers from entering Ubers or simply reporting Uber drivers with passengers to the local road police (which has been bribed by the taxi association), which arrested the Uber drivers and seized their cars. In some culminating incidents, taxi drivers were even hitting Uber cars, which showed the full obsession of the taxi association to defend their ridiculously high price monopoly. I think you can understand why I am always recommending here on Punta Cana Travel Blog to pre-book any kind of airport transfer in Punta Cana – it is to simply avoid unmatured doings of the taxi association. Luckily, tourists never suffered any damage.
Fortunately, these times are a thing of the past. With an official agreement in April 2022 between Uber, the taxi association, the local roadside police and the Dominican Republic's tourism association, the problems have been (more or less) solved. Uber and the local taxis are jointly operating now and DO's and DON'Ts have been clearly marked.
Uber X vs. Uber Select
One of the main conclusions of this agreement was the creation of Uber Select. Uber Select is a separate option besides the usual and globally known UberX and adds the traditional tourist taxis to the app of Uber. Uber Select represents the local taxis and comes with different pricing which is usually around 2.5 times more expensive than the regular Uber fare and a little bit cheaper than the traditional taxi fares.
Get your free e-book now – "16 amazing things-to-do for free in Punta Cana"!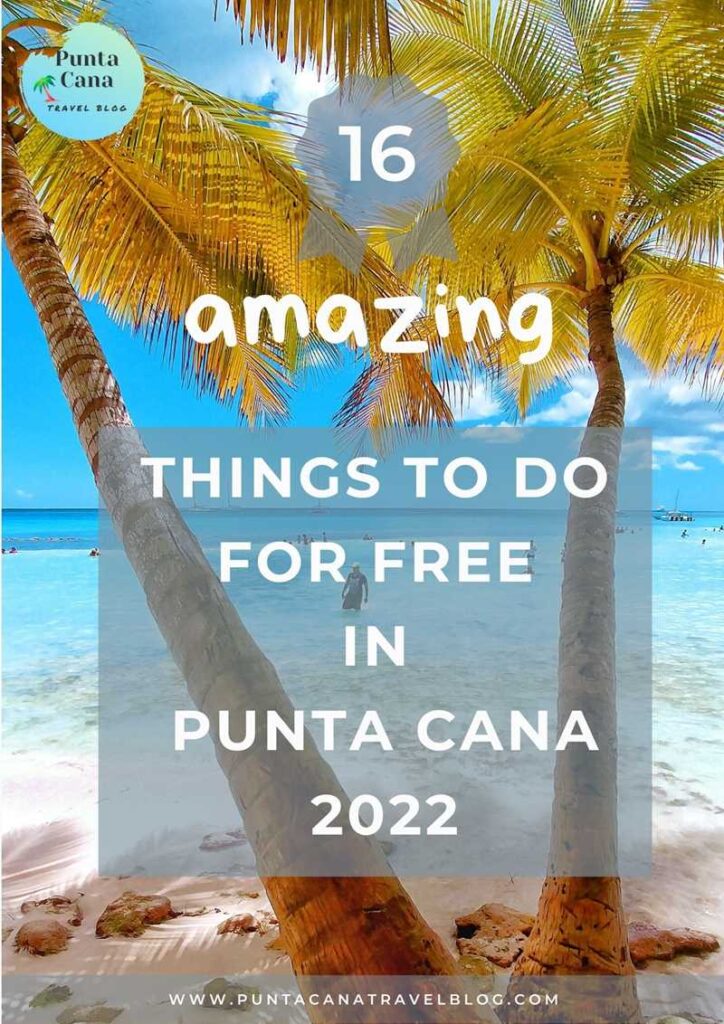 On the one hand, that's a great solution because finally the problem with traditional tourist taxis is solved. They are included in the Uber app but still can charge their high prices.
However, the devil is in the details. The agreement also states, that at Punta Cana International Airport and within the all-inclusive resorts of Punta Cana, Uber Select shall be the only applicable option. This being said, the cheap Uber X services are not allowed to operate in the airport or within the resorts of Punta Cana.
To summarize this, those are the options you usually have when using Uber in Punta Cana:
Uber X: typical (private) Uber drivers, most rides are between 6 and 12 USD per way, depending on where you go
Uber Select: traditional tourist taxis, most rides are between 10 and 35 USD per way, depending on where you go
Uber from Punta Cana Airport
Considering those circumstances, you see that Uber in Punta Cana is not working the same way as in your hometown. While it is great that the taxis are finally incorporated into the Uber app and in some way agreed to the digital transformation of the transportation business, they still officially maintained their monopoly of high prices in Punta Cana, at least in certain areas.
This means that for your Punta Cana airport transfer, you have 2 Uber options and 3 (or more) options besides Uber.
1) Pick an Uber Select service for pretty high prices right from Punta Cana International Airport
2) Pick an Uber X for low prices at Punta Cana Airport and be prepared that the Uber driver will give you instructions on how to leave the airport walking (with all your luggage) so that he can pick you up outside of the airport
Both are not ideal.
Therefore, as an alternative to Uber from Punta Cana Airport, you can choose the following options:
3) Prebook a private airport transfer with meet and greet at Punta Cana Airport (see options below or book it here*)
4) Prebook a shared airport shuttle (book it here*)
5) Take a regular taxi (which does not make sense considering you get the regular airport taxi slightly cheaper through the Uber app)
6) Take other means of transport, such as public transport in Punta Cana or rent a car
Those circumstances are also some of the reasons why I am recommending pre-booking your Punta Cana airport transfer – less hassle, affordable service and you can start your vacation in the Dominican Republic super relaxed.
To give you an overview of how Uber compares to the other methods when ordering from Punta Cana Airport, here you can see the current prices (as of June 2022 when writing this article) for a transfer from Punta Cana Airport to Hard Rock Hotel Punta Cana:
Uber X: 16 US-Dollar
Uber Select: 38 US-Dollar
Prebooked private airport transfer (book it here*): 26 US-Dollar (subject to change)
Shared airport shuttle (book it here*): 8 US-Dollar (subject to change)
Regular taxi fare: 50 US-Dollar
Uber from any all-inclusive resort in Punta Cana
The same rules apply when ordering Uber in Punta Cana from all-inclusive resorts. Officially, they are not allowed to pick up passengers at the hotel lobby. The expensive Uber Select will be the only option you can order right from your resort in Punta Cana, even though the Uber app sometimes still shows the Uber X service available. However, be prepared that if ordering an Uber from your resort, Uber Select will be the only service available. This happened to me recently at RIU República.
Pro tip: if Uber X is not available in your hotel in Punta Cana, move the pick-up point a bit towards the main entrance of the resort. Uber X shall become available once you move closer to a public road.
If you still want to order a cheap Uber X service, you most likely have to get to the main entrance of your all-inclusive resort in Punta Cana. While at smaller hotels such as Serenade Punta Cana or Grand Bavaro Princess the main entrance is super close to the lobby, other resorts such as Hard Rock Punta Cana, Lopesan Costa Bavaro or RIU Palace Macao are at least a 10-minute walk away from the main entrance. Just be prepared before deciding which Uber Punta Cana option you're ordering.
Of course, when having a Uber ride towards your all-inclusive resort, there is no problem in entering with an Uber vehicle. Uber X drivers are just not allowed to pick up passengers at the hotel lobby, even though some resorts are not that strict with this rule.
If your all-inclusive resort is in Cap Cana, Macao or Uvero Alto, you will only have the option of an Uber Select anyway, as Uber X drivers hardly are available in these areas.
Uber from Airbnbs
Much easier is ordering an Uber if you are staying in an Airbnb in Punta Cana. Even though some of them are located in gated residential areas, usually it isn't a problem for Uber vehicles to enter to pick up and drop off passengers. However, some exceptions apply so it is recommendable that you ask your host about the current rules and regulations.
TRAVEL COACHING
Save money and time!
Do you need help planning a customized vacation in Punta Cana and the Dominican Republic? Is it difficult for you to decide what and where to book? Would you like to take advantage of someone with years of experience in the tourism industry (knowing all the travel hacks 😉 ) and living right in the place where you would like to spend your holiday?
That's what my personal travel coaching is for. I will design your tailor-made itinerary, tell you how to save money on your trip and send you the best insider tips and recommendations. All the information I send you are crafted with love and passion – and are coming with a money-back guarantee. Let me know how I can help you (check my packages here) and send me a request here!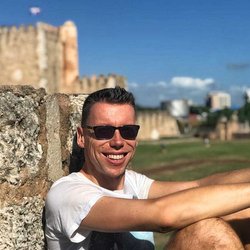 Just note that Uber X is mainly available in the areas of Bavaro, Cabeza de Toro, Punta Cana (Punta Cana Village), Veron and Arena Gorda. Getting an Uber X in the areas of Cap Cana, Macao and Uvero Alto is difficult and only possible if a driver is dropping off passengers within those areas. If you'd like to order an Uber in Cap Cana, Macao or Uvero Alto, you most likely only have the option of the more expensive Uber Select.
Uber from and to anywhere else
The last section mentioned is also important if you would like to go anywhere else from Punta Cana. Uber in Punta Cana is available in the main areas of Bavaro, Veron, Arena Gorda, Cabeza de Toro and Punta Cana Village. Usually, it is not possible to order an Uber X service in Bayahibe or Uvero Alto, even though the app lets you do so. Uber Select shall usually be available, but only with the more expensive rates mentioned above.
Furthermore, if you want to go really far, let's say from Punta Cana to Bayahibe (check out the best options on getting from Punta Cana to Bayahibe here) or from Punta Cana to Santo Domingo, be prepared that the driver will cancel your trip or ask for a higher price (paid in cash). The Uber X prices in Punta Cana are not made for long-distance trips. Even though the app allows asking for services to any place in the Dominican Republic, it is not possible to do this for the driver without financial losses.
If you'd like to go from Punta Cana to Santo Domingo, La Romana, Samaná, Santiago or anywhere else in the Dominican Republic and avoid the traditional tourist taxis, check out the following prices and services.
Destination
Selected all-inclusive resorts / locations
Price Range
(one-way)
Private Airport Transfer from Punta Cana
(one-way and return)
Miches
Club Med Miches / Costa Esmeralda
125 USD
Bayahibe
Catalonia, Hilton, Iberostar, Be Live, Viva Wyndham, Dreams, whala, Miranda
90-120 USD
La Romana
La Romana City and Cruise Port
100-120 USD
San Pedro / La Romana
Bahía Principe La Romana & Bougainville
120-160 USD
Juan Dolio
Emotions, Hemmingway, Guayacanes and surrounding
140-180 USD
Boca Chica
Be Live Hamaca, Bellevue, whala Boca Chica and surrounding
140-180 USD
Santo Domingo
Santo Domingo City incl. Zona Colonial
150-200 USD
Samaná
Las Galeras, Las Terrenas, El Portillo, Cayo Levantado, Santa Barbara de Samaná
300-400 USD
North Coast
Nagua, Cabrera, Rio San Juan and surrounding villages
290-350 USD
Cabarete & Sosua
Sabaneta de Yasica, Cabarete, Viva Wyndham Tangerine, Encuentro, Perla Marina, Sosua
300-390 USD
Puerto Plata
Playa Dorada, Costa Dorada, Puerto Plata, Cofresi, Amber Cove, Maimón, Imbert
350-450 USD
Santiago
Santiago de los Caballeros and surrounding
280-400 USD
Southwest
Barahona, Pedernales and surrounding
400-550 USD
Uber to Punta Cana Airport
Much easier than getting an Uber from Punta Cana Airport is getting a cheap Uber X at the end of your holiday back to Punta Cana International Airport. Especially if staying in an Airbnb or a guesthouse, you can easily call an Uber X and head to the airport, Uber drivers are allowed to drop you off right at the departure terminal.
– Most Popular Posts on Punta Cana Travel Blog –
If you want to take an Uber to Punta Cana Airport from your all-inclusive resort, there are two options:
– call a (more expensive) Uber Select and get picked up right at the hotel lobby
– call a cheaper Uber X, but you have to walk to the main hotel entrance, which might be inconvenient when having a lot of luggage.
Therefore, it might also be worth considering a pre-booked airport transfer for your way back to the airport of Punta Cana if you're staying in an all-inclusive resort.
Taking the example of RIU República, you can see the different prices between ordering Uber or booking an airport transfer:
Uber X: 15 US-Dollar (you need to manually order it with the Geo pin and walk 7-8 minutes to the main entrance of the hotel)
Uber Select: 41 US-Dollar
Prebooked private airport transfer (book it here*): 26 US-Dollar (subject to change)
Shared airport shuttle (book it here*): 8 US-Dollar (subject to change)
Regular taxi fare: 40 US-Dollar
As you can see, the best way in terms of convenience and price is to prebook an airport transfer – unfortunately, because the new agreement doesn't allow Uber X drivers to pick you up with your luggage from the hotel lobby and Uber Select prices are just insanely high.
Summary: Uber in Punta Cana
The agreement concluded in 2022 between Uber and the taxi association is a good step into a peaceful future between both parties. Even though the regular taxi drivers showed some flexibility and finally agreed to be part of the Uber app, they found a way to still maintain their monopoly with high prices.
For the users of Uber who are used to affordable options of transport, the addition of Uber Select and, at the same time, the prohibition to pick-up passengers from the resort lobby and the arrival area at the airport is a big disappointment as it makes it unnecessarily difficult to get the desired Uber services.
My personal recommendation is to prebook your arrival and departure airport transfers with some of the affordable airport transfers in Punta Cana and otherwise, when leaving your resort, use the Uber X services available and walk to the front gate of your Punta Cana resort. There is still no reason to pay for overpriced taxi services in Punta Cana.
SHARING IS CARING! IF YOU ENJOYED THIS ARTICLE, PLEASE SHARE WITH YOUR FRIENDS – I WOULD APPRECIATE IT A LOT.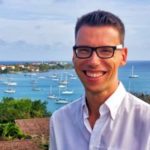 CHRIS
Author, Travel Coach & Punta Cana based digital nomad
Hey, I am Chris, a born and raised German, travel-addictive and Caribbean Soul. Since 2011 I have been living in the Caribbean, among them 5 years in the Dominican Republic. Punta Cana is my home-base here in the country and I'd love to tell you more about how to experience Punta Cana off-the-beaten-track and give you all the advice you want to know for your vacation in Punta Cana.