Kayaking in Punta Cana – the best kayaking spots, insider tips and Punta Cana kayak excursions
Punta Cana is a beautiful destination for kayaking, especially as it is a great way to explore the coastline, the colorful waters and the several pristine beaches far away from the resorts. While you can rent kayaks usually through your resort, there is more than that, especially when heading on a kayaking excursion in Punta Cana. This post shows you the best spots to kayak in Punta Cana on your own, the best kayak rentals in Punta Cana and the best kayak tours and excursions in the east of the Dominican Republic.
How to rent a kayak in Punta Cana?
In general, there are three options for renting a kayak:
1) renting a kayak from your all-inclusive resort in Punta Cana
2) heading on a kayaking tour in Punta Cana
3) getting a kayak from a kayak rental in Punta Cana
Let's have a look at the individual options.
Renting a kayak from your all-inclusive resort
This is the easiest option when you want to kayak in Punta Cana. Most of the resorts in Punta Cana offer kayak rentals for free when staying as a guest. You can usually rent them from 9 am to 3 or 4 pm, depending on the hotel. You simply go to the water sports center and ask for a kayak. Usually, you can rent them for about an hour, which is perfect for a tour of around 1-2.5 miles, depending on your previous kayaking experience. You're always provided with life jackets.
So far, I have rented kayaks at Catalonia Punta Cana, Serenade Punta Cana, Bahía Luxury Esmeralda, Riu Palace Macao, Secrets Royal Beach and many more. In the section further below, I am showing you the best spots in Punta Cana for kayaking.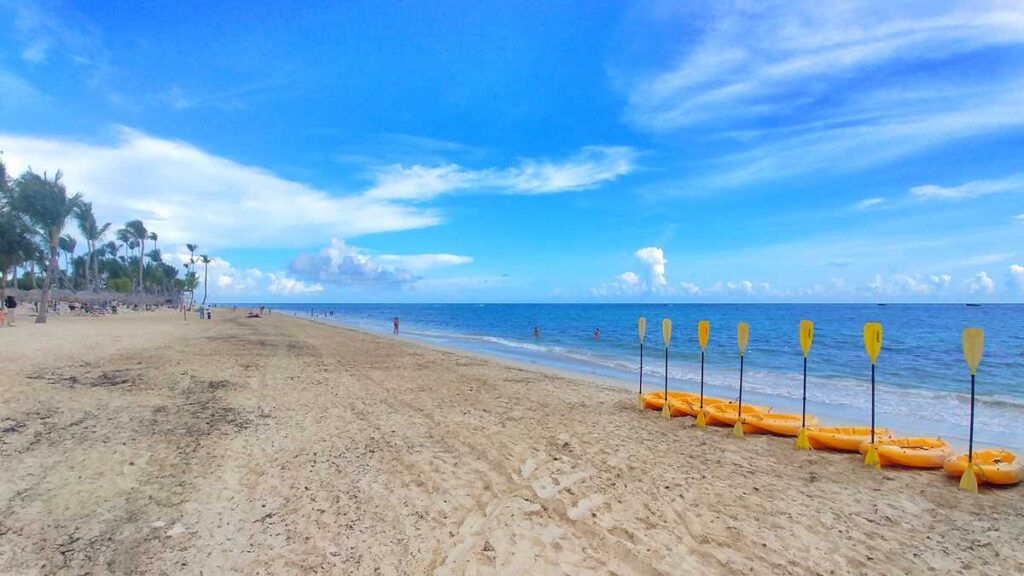 Heading on a kayaking tour in Punta Cana
If you don't want to kayak in Punta Cana on your own, you can also book a kayaking excursion. Usually, they are a bit further outside as they include some of the beautiful attractions the Dominican Republic's nature has to offer. You can check out the best Punta Cana kayaking excursions (usually without transfers from your hotel, unfortunately) further below as well.
Kayak rental offices in Punta Cana
Strange enough, there are no kayak rental offices in Punta Cana as of now. This means, if you're not staying in an all-inclusive resort, you only have the tour as an option to go on a kayak tour.
TRAVEL COACHING
Save money and time!
Do you need help planning a customized vacation in Punta Cana and the Dominican Republic? Is it difficult for you to decide what and where to book? Would you like to take advantage of someone with years of experience in the tourism industry (knowing all the travel hacks 😉 ) and living right in the place where you would like to spend your holiday?
That's what my personal travel coaching is for. I will design your tailor-made itinerary, tell you how to save money on your trip and send you the best insider tips and recommendations. All the information I send you are crafted with love and passion – and are coming with a money-back guarantee. Let me know how I can help you (check my packages here) and send me a request here!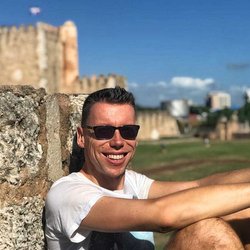 The best kayak spots in Punta Cana
Ok, let's assume you're staying in an all-inclusive resort and want to explore Punta Cana by kayak. Where can you go?
This depends on the location of your resort. Punta Cana extends over 35 miles, hence just because you can kayak to a nice reef from one resort doesn't mean you can reach it from another one.
Therefore, I have compiled a list of spots you can reach by kayak in Punta Cana.
There is no need to head to those destinations mentioned below. You can also simply enjoy your time on the water. However, I think those particular spots reachable by kayak in Punta Cana give a nice touch to your trip, especially when staying longer in the area. For example, you can rent a kayak on one of your first days to familiarize yourself with the kayak and on another day take one of those destinations as a trip target.
Punta Cana's Coastline
That's the kayak destination you can reach by every hotel. The coastline of Punta Cana is fringed with thousands of palm trees, endless beaches and colorful boats. From every all-inclusive resort in Punta Cana, you can kayak along the coast to explore different areas, usually in more or less shallow and calm waters.
From which resorts you can reach this Punta Cana kayaking spot: all resorts in Punta Cana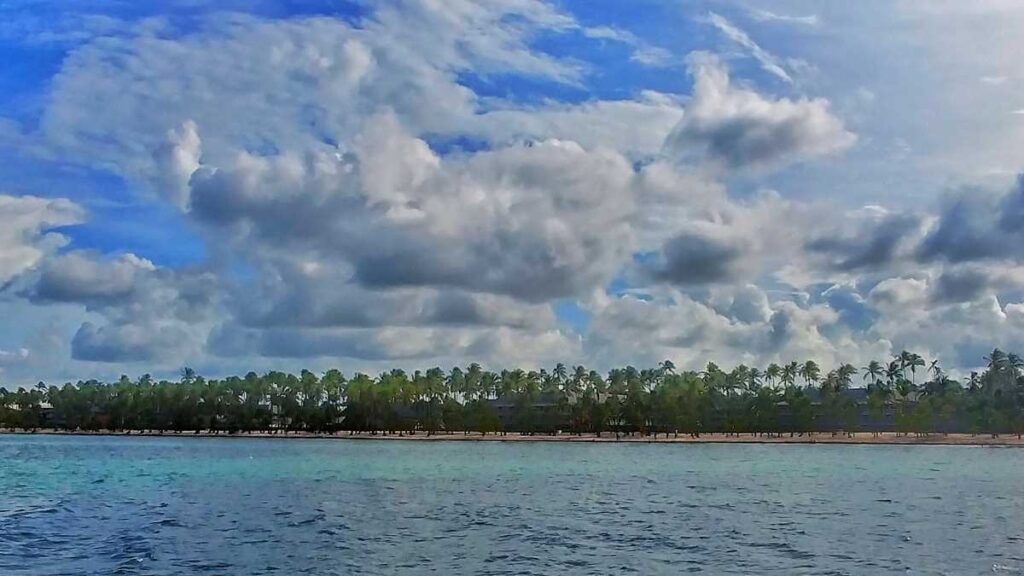 Natural Swimming Pool
The Natural Swimming Pool might be one of the most famous places you can visit by kayak. Usually, it is the top attraction in Punta Cana for catamaran tours and party boats, as they usually have a snorkeling stop and afterwards head to the natural swimming pool. However, as it is so close to the shore, you can also easily head there with your kayak, especially when staying at the southeastern part of Bavaro Beach.
Get your free e-book now – "16 amazing things-to-do for free in Punta Cana"!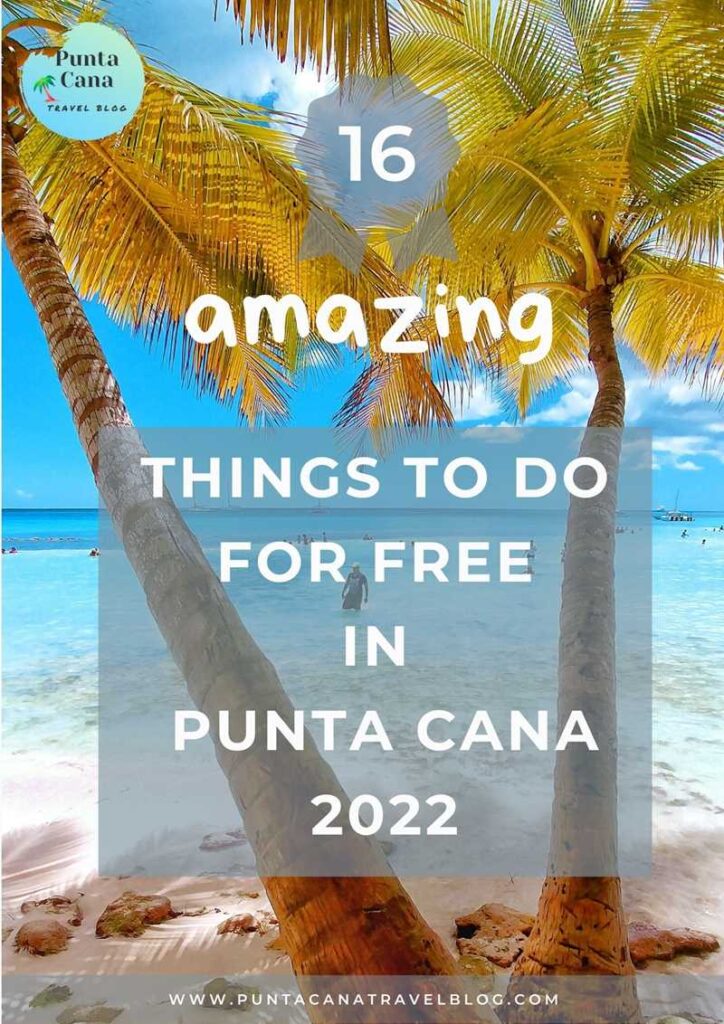 From which resorts you can reach this Punta Cana kayaking spot: Barceló Bavaro Beach, Barceló Bavaro Palace, Lopesan Costa Bavaro, Melía Caribe Beach, Melía Punta Cana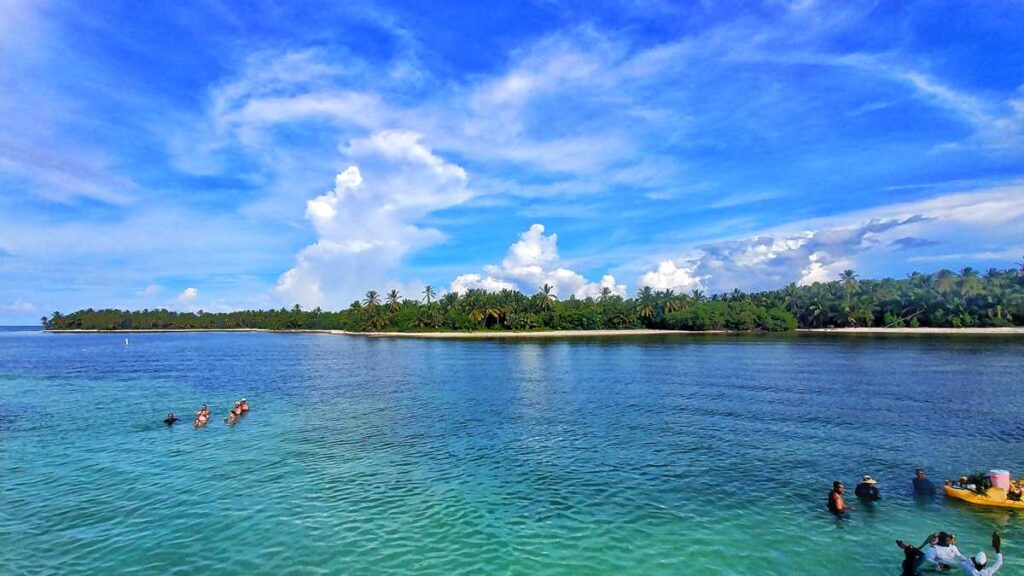 Shallow waters of Cabeza de Toro
On one of my last kayaking trips in Punta Cana, I discovered a super beautiful area that really made me fall in love with kayaking in Punta Cana. I departed the Cabeza de Toro area and went southeast, where you find miles of pristine coastline (once you pass Catalonia Punta Cana and Catalonia Royal Bavaro), super turquoise water and plenty of corals or tiny fish in the extremely shallow water – however, it is deep enough to be able to kayak through those grounds. On Google Maps, this area is referenced as "Playa Tocón" and "La Costa del Amor".
From which resorts you can reach this Punta Cana kayaking spot: Catalonia Royal Bavaro, Catalonia Punta Cana, Serenade Punta Cana, Radisson Blu. From Be Live Collection Punta Cana and Dreams Palm Beach it is reachable as well, but a little bit further.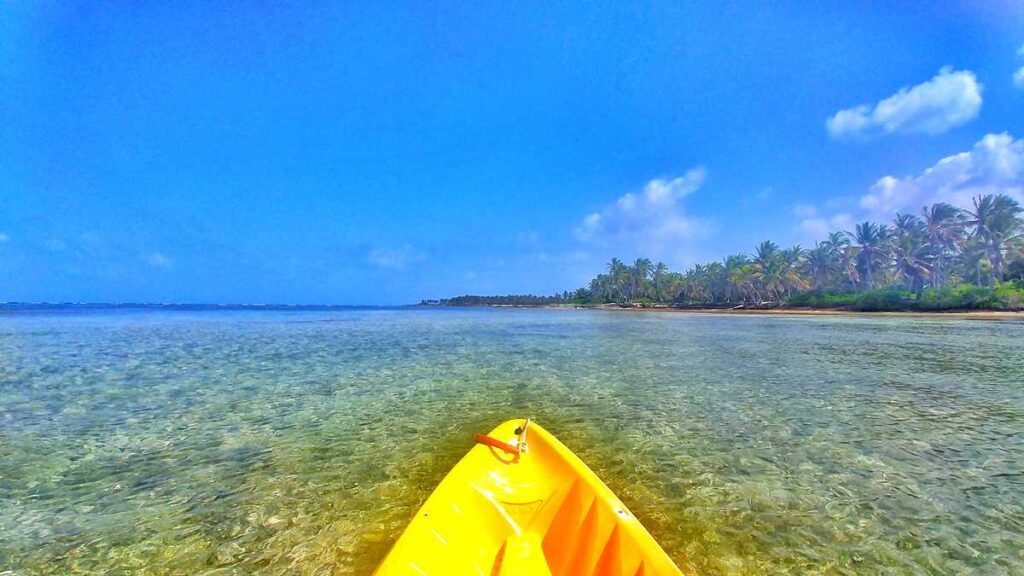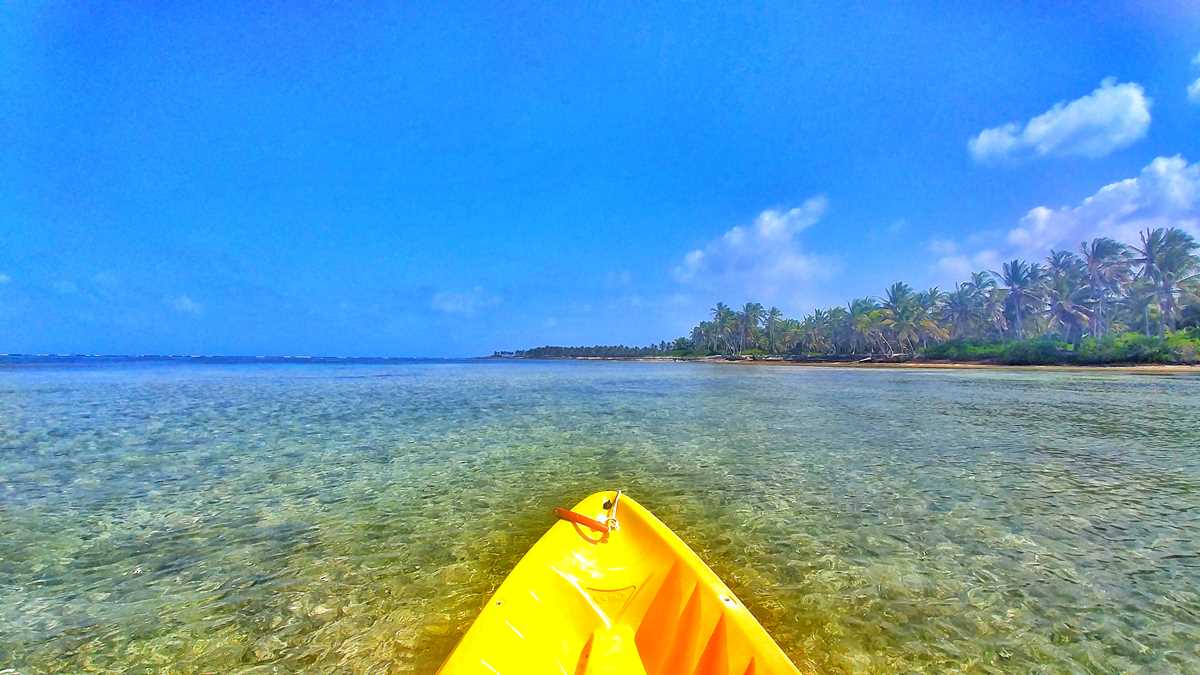 Astron shipwreck
A cool place in Punta Cana to kayak to when staying at the Arena Gorda Beach area, especially at the well-frequented Riu, Iberostar, Royalton and Bahía Principe Resorts, is the Astron shipwreck. It was a Russian-owned cargo ship, which was delivering cargo – apparently corn – to Cuba. It ran aground in 1978, but the circumstances are still mysterious. It is now located just 2000 feet away from the coast right in front of Luxury Bahía Principe Esmeralda and is visible from the beach, even though most of the ship is underwater.
– Most Popular Posts on Punta Cana Travel Blog –
From which resorts you can reach this Punta Cana kayaking spot: all Iberostar Hotels (Dominicana, Punta Cana, Bavaro Suites, Coral Level, Grand), all Riu Hotels except Riu Republica (Bambu, Naiboa, Palace Punta Cana, Palace Macao, Palace Bavaro), all Bahia hotels (Luxury Esmeralda, Luxury Ambar, Fantasía, Aquamarina, Punta Cana, Bavaro, Turquesa), all Royalton Hotels except Chic (Bavaro, Punta Cana, Splash), all Majestic Hotels (Colonial, Elegance, Mirage)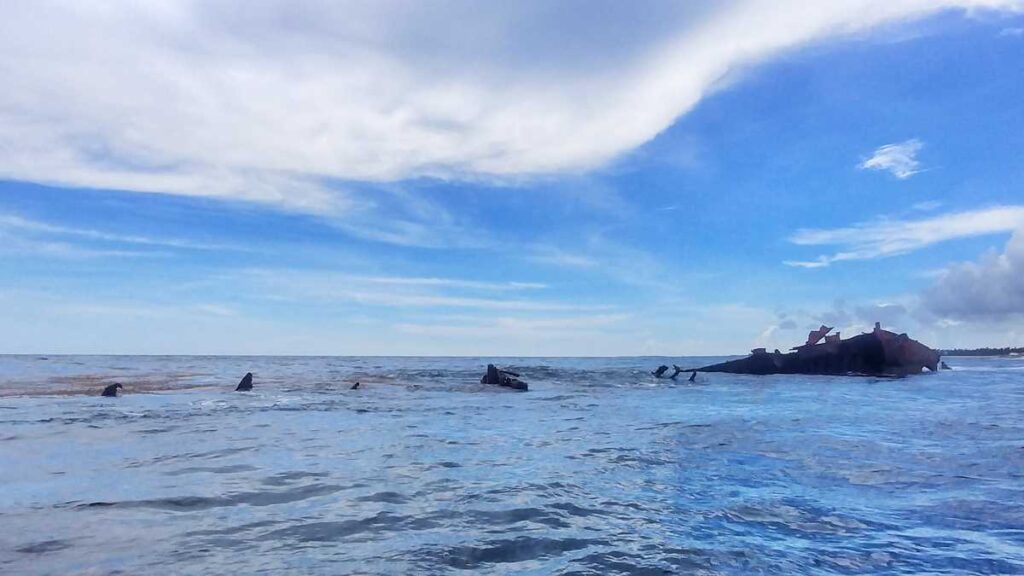 Different beaches of Punta Cana
As you can see in this article, Punta Cana has amazing beaches. Why not explore some of them by kayak? In particular, the pristine sections, such as the one next to Hard Rock Punta Cana or the beach next to Cabeza de Toro, are amazing places to enjoy a genuine beach in Punta Cana. If you need an idea of which beaches you can visit by kayak in Punta Cana, check out the list of the best beaches in Punta Cana and have a look if your hotel is near to one of them.
From which resorts you can reach this Punta Cana kayaking spot: all resorts in Punta Cana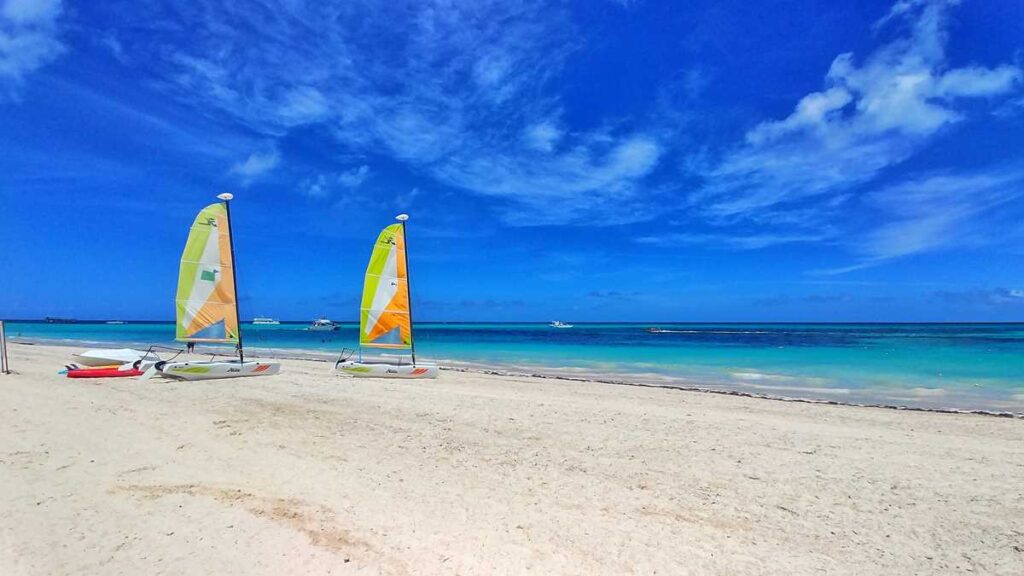 Shallow waters of Cap Cana
If you like the shallow waters in Cabeza de Toro, you will love the ultra-turquoise ocean around Cap Cana. Particularly the area around Playa Blanca and Juanillo Beach is ultra-stunning and will blow your mind away. As the water is pretty serene in most areas, it is a good and easy place to kayak in Punta Cana.
From which resorts you can reach this Punta Cana kayaking spot:
To Juanillo Beach: Sanctuary Cap Cana, Margaritaville Island Reserve Cap Cana, Hyatt Zilara Cap Cana, Hyatt Ziva Cap Cana, Secrets Cap Cana, TRS Cap Cana, Fishing Lodge Cap Cana, Ancora Punta Cana
To Playa Blanca: The Westin Puntacana Resort, Club Med Punta Cana (a bit further from Tortuga Bay)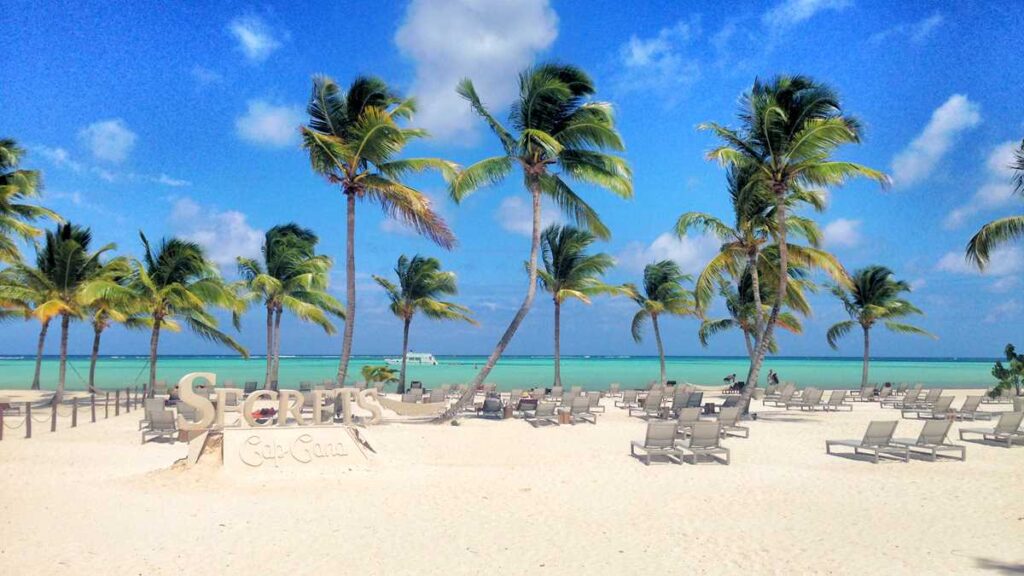 Where not to go: the outer Punta Cana reef
As you might have noted either on the map or while being at one of Punta Canas' beaches, Punta Cana is surrounded by a massive reef, which is usually located between 2000 and 4000 feet away from the shore. This reef breaks the majority of the Atlantic waves and is the main reason why Punta Canas' beaches are so beautiful and the shores pretty tranquil. Please, when heading out with a kayak in Punta Cana, don't intend to go to this reef, as the waves are mostly too big for regular ocean kayaks. Instead, always stay close to shore and kayak parallel to the beaches.
Punta Cana Kayak excursions
If you would like to go kayaking with a guided tour, your best bet is the Los Haitises National Park. It is a wonderful area with lots of wildlife, marvelous scenery and a lot of peacefulness as you hardly can imagine. You can kayak through the mangroves, explore the large San Lorenzo Bay and see different species which call the mangroves their homes, such as crabs or frigate birds. Los Haitises is a bit more than two hours away from Punta Cana, but if combined with a tour through the national park, it is absolutely worth the journey.
A guided tour by kayak right in Punta Cana is currently not existing. However, there are plenty of water activities you can choose from during your vacation in Punta Cana.
What to take care of when going kayaking in Punta Cana?
When kayaking in Punta Cana, make sure to take care of the following:
IMPORTANT: bring a bottle of water into your kayak and drink plenty of water as you are exercising in the sun. You won't realize that you're dehydrating quickly as the ocean breeze keeps you pretty cool.
Wear sunscreen or long sleeves to protect yourself from the sun. Again, due to the ocean breeze, you won't realize the intense sun while kayaking in Punta Cana, but your skin gets burnt.
Pay attention to your surroundings and paddle carefully to avoid reefs and rocks.
Bring a hat or sunglasses to protect your eyes from the sun.
That was a little Punta Cana kayaking guide. Feel free to ask any questions you might have about kayaks in Punta Cana.
SHARING IS CARING! IF YOU ENJOYED THIS ARTICLE, PLEASE SHARE WITH YOUR FRIENDS – I WOULD APPRECIATE IT A LOT.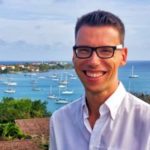 CHRIS
Author, Travel Coach & Punta Cana based digital nomad
Hey, I am Chris, a born and raised German, travel-addictive and Caribbean Soul. Since 2011 I have been living in the Caribbean, among them 5 years in the Dominican Republic. Punta Cana is my home-base here in the country and I'd love to tell you more about how to experience Punta Cana off-the-beaten-track and give you all the advice you want to know for your vacation in Punta Cana.