11 Helpful Tips for Booking Shore Excursions Independently
Planning and booking shore excursions for your cruise vacation? How do you book a shore excursion? What helpful cruise excursion tips will help you book and plan them independently?
Shore excursions are not included in your cruise fare. (At least not with budget cruise lines or mainstream cruise lines). So if you're looking to do any activities or tours at port destinations, you'll have to think about booking shore excursions.
You should keep a few things in mind when booking a shore excursion. It's not always as easy as booking everything with your cruise line. Okay, may it is that easy. It's appealing to book the shore activity with the cruise for its ease. But is booking a shore excursion via your cruise line the best way to go? 
A few things you should think about when booking a shore excursion:
What is the cost of booking through the cruise line vs. booking on your own?
What is included in the price of the shore excursion?
How big of a group will you be with?
Will the tour company be able to pick you up and drop you back off in time?
What is their refund and cancellation policy?
One thing is for sure, sometimes booking with a cruise line doesn't ensure the best quality. Booking a shore excursion with a local tour company or guide can often be a better experience… and it's usually cheaper! And you can choose to book a private excursion or look for a tour that limits the excursion to a small group.
99% of the time, we tend to book independent shore excursions or plan do-it-yourself adventures at the port-of-calls. It's not difficult booking a shore excursion on your own, but it requires a bit more research.
And you also have to have a sense of awareness, time management, and organization when booking a shore excursion because you MUST be back on the ship on time. If you're not back on time, the ship will leave without you. And that would just be a nightmare.
This article will give tips on booking a shore excursion so you can make the most of your time in your port destination. These cruise excursion tips will help you book a shore excursion on your own, so you can explore a new destination and make new memories – one of the many reasons we love to cruise.
What is a shore excursion? Simply put, it's a tour, activity, and experience you can book to enjoy when the ship is at the shore in its port-off-call.
Tips for Booking Shore Excursions
What are the things a passenger should know about shore excursions?
Shore excursions and tours are a fantastic way to explore a new place when you're on a cruise. We love tours as much as we love exploring on our own. Sometimes with limited time at ports, tours help maximize your time and see the best of what a destination offers.
Tours can help simplifies the worries of transportation, getting lost, and figuring out what to do. But you can't just book any cruise excursion with any tour company. You want to find a reputable company with great reviews that offer the tour you're looking for at a price that doesn't break the bank.
How do you choose a shore excursion?
Choosing a shore excursion depends on your interests, activity level, and budget. You can narrow it down by first researching things to do at the port destination and figuring out what interests you the most.
What are some things to keep in mind when booking a shore excursion?
When booking shore excursions, always keep in mind and consider the start time and end time. Make sure you're booking a tour that allows enough time to arrive at the meeting point and return to the ship.
How much do you tip on cruise excursions?
Tipping your guide at the end of a tour is just as important as tipping on a cruise. Unless the tour company specifies that the tip is included, expect to tip the guides $5-10 per person or 15-20% of the cost of the tour. It all depends on the tour and the level of service you received.
1. Research Your Port Destination
When booking a shore excursion, you first need to research the port destination and figure out what there is to do.
Cruise Excursion Tip: First, check what the cruise line offers as shore excursions for the port destination. This will give you an idea of what is available, and if there is anything that interests you, you can see if a local tour company offers a similar tour. Remember, cruise lines hire local tour companies and then mark up the prices.
You can also research by reading:
2. Determine the Type of Tour or Activity
Do you want to book a shore excursion that is action-packed and full of adventure? Do you want to book a shore excursion that is more relaxed and cultural? Maybe you just want to explore the port on your own.
There are endless possibilities of what you can do on a shore excursion. And the options might be overwhelming, but that's okay. Determining the type of tour or activity you want to do will make it easier to find something that suits your interests.
3. Consider the Cost
The cost of booking a shore excursion can vary greatly. It depends on what you want to do and how many people are in your group. If it's a large group, sometimes the cost is hiring a private tour guide with a van to show the group around or take you to a certain activity.
Also, when booking a shore excursion, you need to consider the cost and compare it to booking through the cruise line. It may be worth booking it directly with the cruise line if it's comparable.
Cruise Excursion Tip: The biggest advantage of booking a shore excursion through the cruise line is that they guarantee to have you back on the ship on time or the cruise ship will have to wait for you.
What is Included in a Cruise?
What is included in a cruise ship vacation? And, what is not? We break down what the cruise fare includes and why it's mostly an all-inclusive vacation. We also include cruise tips along the way so you can book the best cruise for you and your family.
4. Check the Reviews
When booking a shore excursion with a local tour company or guide, it's important to check their reviews. See what others have said about their experience. This will give you an idea of what to expect and if it's worth booking with them. If the tour company reviews are terrible, you can strike them off your list and look for another one.
Cruise Excursion Tip: Reviews are telling and can provide nuggets of information that can help you make a decision on booking a shore excursion, along with other tips for that port destination.
You can check reviews on:
Google
TripAdvisor
Yelp
Facebook
Cruise Critic
5. Determine the logistics
While researching shore excursions and activities that interest you, it's important to consider the logistics. A tour far away from the cruise port may not be ideal. Most itineraries allow us just 6-7 hours at port. Some even less.
And if the port destination is a tender port, you have to consider the extra time it will take you to get to the port.
Is the meeting point near the cruise port?
How will you get to the meeting point?
Will they pick you up and drop you back off near the cruise port?
How long is the tour or activity? What time does it start and end?
Cruise Tip: If the port destination is a tender port, it means that the ship can't dock and you have to take a small boat (tender) to get to shore. These ports are usually more difficult to book a shore excursion because you need to factor in the time it takes to get from the cruise ship to the shore.
Not impossible as long as you book your tender first thing in the morning or if you have priority disembarkation. It all depends on the cruise ship and how organized they are with tenders.
Sometimes booking an excursion through the cruise line for tender port-of-call works out as tender priority is given to the cruise-sponsored excursions.
6. Ask Questions
Don't hesitate to ask if you have questions about booking a shore excursion or the tour itself. You can contact the local tour company or guide, and they should be more than happy to answer any questions you have.
Here are some questions you can ask the tour company or yours before booking:
Can you accommodate our group size?
What is included in the tour/activity?
What time does the excursion start and end? How long is the excursion?
Is there anything else we need to know or bring? (i.e., sunscreen, hat, water bottle, etc.)
Is there a dress code?
What is your cancellation policy?
Do they offer discounts for large groups?
What kind of payment do they prefer? (Sometimes, they prefer cash at the end of the tour.)
7. Consider Customizing Your Own Tour
If you have a hard time finding a tour that meets all your criteria or if you're traveling with a large group, you may want to consider customizing your own tour.
This is where working with a local guide or company can be very helpful. They will be able to put together a tour that meets your specific needs and interests. Sometimes this can cost more or even less than a cruise line tour with a similar itinerary.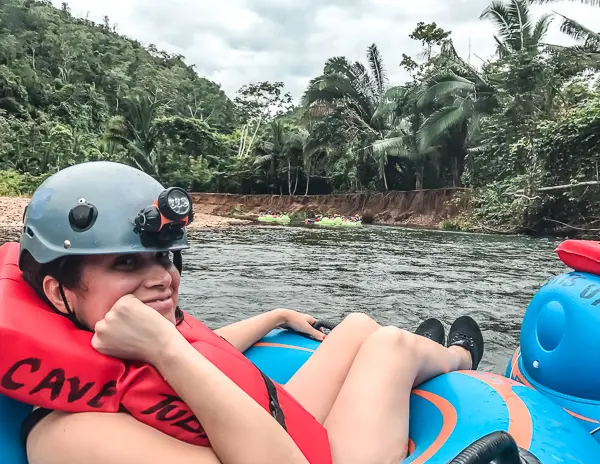 8. Do Not Wait to Book
How far in advance should you book cruise excursions?
You can book a cruise excursion independently as early as 6 months in advance. Do not wait.
If there is an excursion you have your heart set on, do not wait to book it when you get on the cruise or at the port. Chances are the tour or activity you want to do is already booked up by then, or you will end up with a mediocre tour company.
When we decided to book a golf cart to drive around in Bonaire, it was four months before our cruise, and they were already booked. Four months out! We got lucky and eventually did get a golf cart because they were kind enough to add us to a waiting list, and someone canceled.
If you're planning to cruise to Alaska, the most popular tours are booked months in advance. So, if you're set on doing a specific tour, don't wait to book.
122 Quick & Helpful Cruise Tips
We've gathered 122 of our top cruise tips and cruise hacks to help make your planning process smoother and your cruising experience even more fabulous.
9. Sometimes, it Okay to Negotiate at the Port
Alright, back peddling here, as we just said not to wait to book a tour. However, if you're just looking to do a simple city or island tour, you can likely negotiate with a tour company or taxi driver when you're at the port.
Sometimes it's a per-hour rate, or you negotiate an amount of time for a set price. But make sure that you agree on the cost before starting the tour.
In Costa Maya, we once were able to negotiate a golf car rental during a last-minute spontaneous decision.
Once in St. Thomas, we took an island tour because we weren't going to be at port long enough to book anything adventurous.
Cruise Excursion Tip: It is possible to negotiate some tours at the port and sometimes the situation calls for it. However, we still recommend researching the port destination and tours and booking ahead before embarkation day. Don't waste time at port. Keep it simple.
10. Make sure you're back on the ship on time!
This is probably the most important tip. No matter what shore excursion or activity you are about to book, ensure you're back on the ship on time.
The last thing you want is to be stranded in a port because you missed your ship. To avoid this, give yourself plenty of time to get back to the port.
Cruise Excursion Tip: Always try to be back at port at least an hour before all aboard time. All aboard time is always 30 minutes to the ship's departure time stated on your cruise itinerary. It's best to play it safe.
11. Booking Your Shore Excursions
Sometimes booking excursions can be as easy as booking them online. Sometimes you have to make arrangements via email with a local guide.
Before you do:
Make sure it's with a reputable tour company and if hiring a local guide, make sure they are legit. Check reviews. See if any other cruisers have used them before. Etc.
Make sure you understand what's included in the tour/activity.
Where is your meeting point? Are you going to be picked up?
Determine how long the tour is and if it matches up with your time at the port.
Ask about payment options and methods.
Understand the company's cancellation policy.
Once you have booked and confirmed your cruise excursion, make a note of the booking, date, time, and meeting point in your travel itinerary. And make a copy of the confirmation to add to your cruise documents.
Don't hesitate to reach out any time to the tour company to ask them questions or make any changes you may need.
Cruise Excursion Tips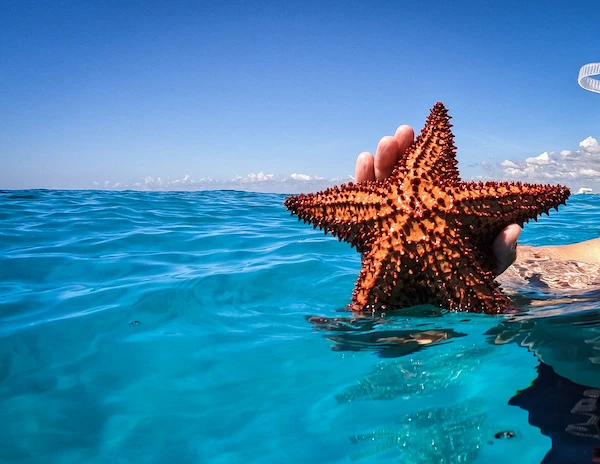 Always be aware of your surroundings and use caution during all your travels.
Do not carry all your valuables with you on the tour. Leave them locked up safely in your cruise ship cabin or stateroom.
Make sure to wear appropriate clothing and footwear. Water shoes may be necessary depending on the tour.
If you're taking a tour that includes snorkeling, bring your own snorkel gear if you have it. Most tours will provide gear, but it's often not the best quality. Check out our beach packing list.
Make sure to stay hydrated, especially if you're doing any kind of physical activity in the heat.
If you have any dietary restrictions, make sure to communicate that with the tour company or guide ahead of time, if food is included.
Bring cash. You may have to pay for the tour with cash at the end, so if you do make sure you have enough to cover that. If not, at least make sure to have a small amount of cash for tips and other miscellaneous expenses, like souvenirs. Not everyone takes credit cards. But most ports due take American dollars.
Follow the rules and instructions of the tour guide. They are there for a reason and want to make sure everyone has a safe and enjoyable experience.
How to Plan a Cruise Vacation
Planning a cruise can seem daunting, but if you take it one step at a time and follow these simple steps to plan a cruise, you'll have a fantastic cruise booked in no time.
Shore excursions are a lot of fun! We don't want you to miss out on the opportunity or pay too much for an experience you could have booked cheaper by booking shore excursions independently.
We hope these tips helped. Don't forget to check out our tips on How to Prepare for a Cruise.
Do you have any other tips for booking shore excursions? Do you prefer booking cruise ship-sponsored excursions or booking independent shore excursions? Share in the comments below!
Don't forget to share the love on Pinterest:
You can also check out these helpful cruise articles:
Pack these Cruise Essentials
Influential Travel and Cruise Quotes
What NOT to Wear on a Cruise
Cruise Luggage Tags
Cruises or All-inclusive Resorts